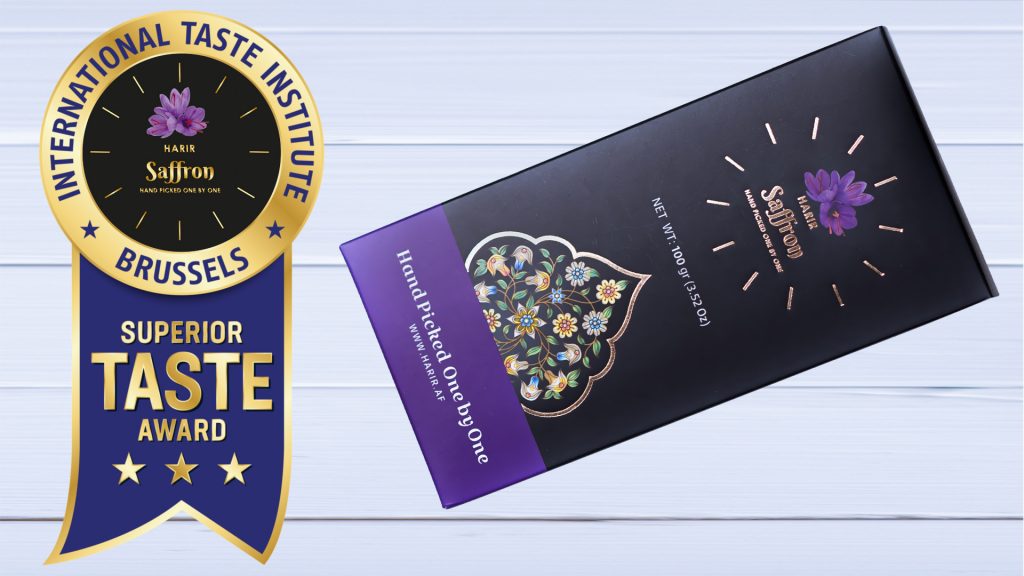 Our goal at Harir Saffron is to ensure that our good customers have peace of mind when buying our products. To ensure that our customers are confident about our products, we test our products at recognized laboratories and certification bodies worldwide. At the beginning of 2021 we have randomly selected samples of our Saffron from our stock and sent them to International Taste Institute for evaluation.
The International Taste Institute, formerly ITQI, is the world leader in the evaluation and certification of consumer food & beverages by professionals. We help thousands of companies around the world improve the quality of their products and increase their sales with the renowned Superior Taste Award certification.
Based in Brussels, we're a multicultural team of enthusiastic food-fans, working with some of the best Chefs & Sommeliers in the world.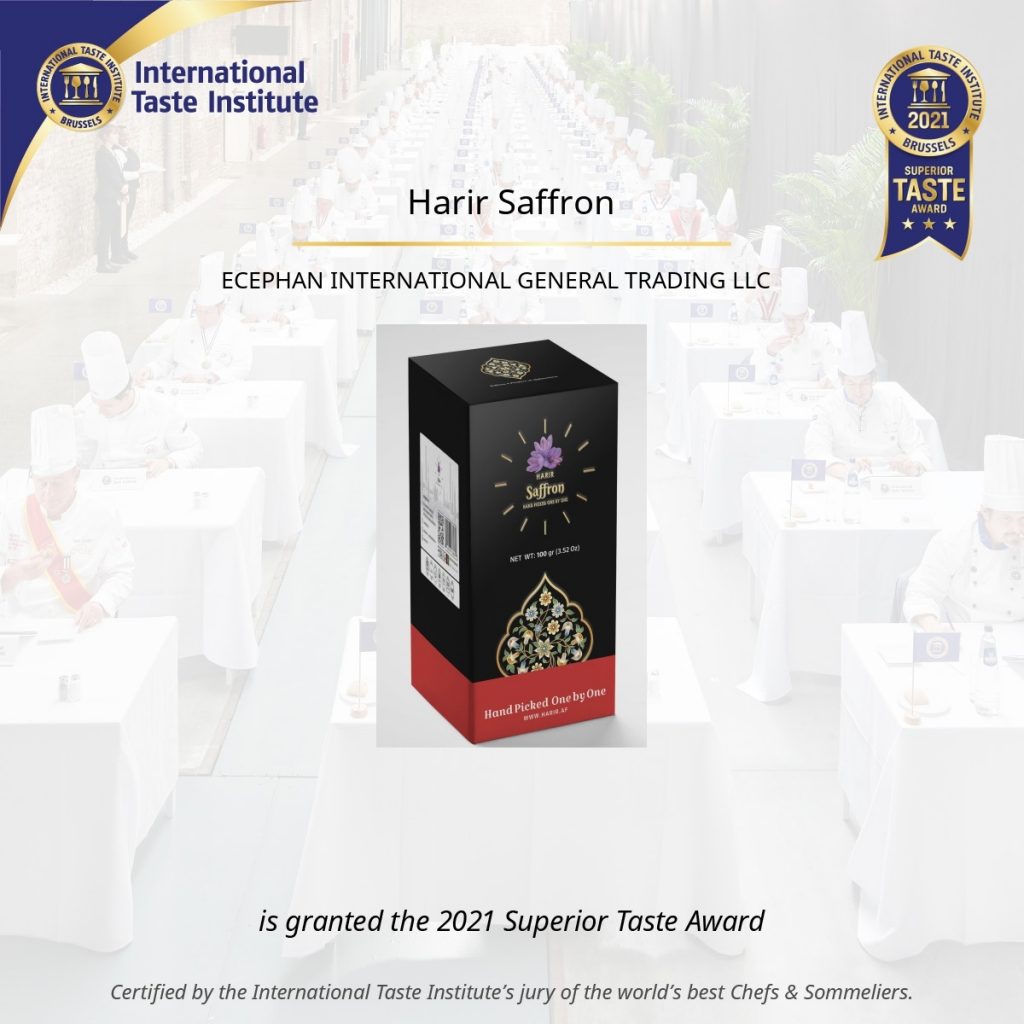 On 25/May/2021, the Inernational Taste Institute came up with a detailed analysis of our samples. The results have shown that Saffron of Harir brand has a superior taste: we have been granted the Superior Taste Award. The Saffron was tested by a large panel of professional taste experts, members of the world's most prestigious Chef & Sommelier associations. Over 200 jury members from 20 countries carefully selected based on their experience in tasting analyzed our Saffron. These expert's talents are recognized in Chef and Sommelier competitions or by renowned institutions such as Le guide Michelin or Gault & Millau.
The results show that our Saffron is the best globally, and our sample's marking was 96 out of 100. The marking is based on First Impression (96), Vision (95), Olfaction (98), Taste (94), and Texture (100).