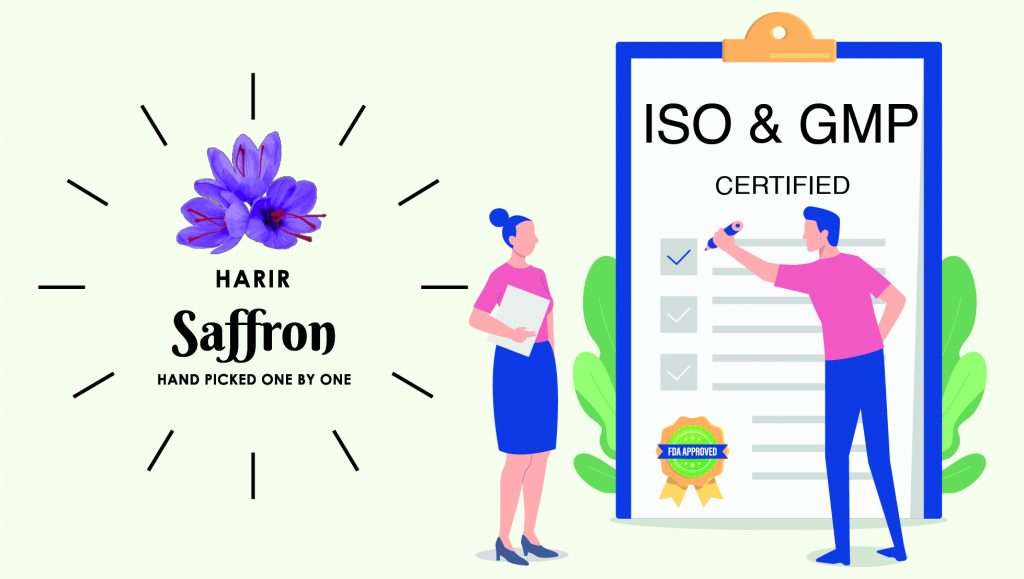 Harir Saffron, the Best Saffron brand in the world, is now part of the ISO family. After going through various inspections and conforming to each requirement of Good Manufacturing Practice (GMP), we are finally a GMP-certified brand.
Being a GMP-certified brand means that we have demonstrated a strong regulatory commitment and compliance with the standard. You can be confident of the safety and quality of our products. You can be sure that our sanitary and processing requirements are according to international standards.
Furthermore, our facility is now FDA registered, which means that our products are safe to use.